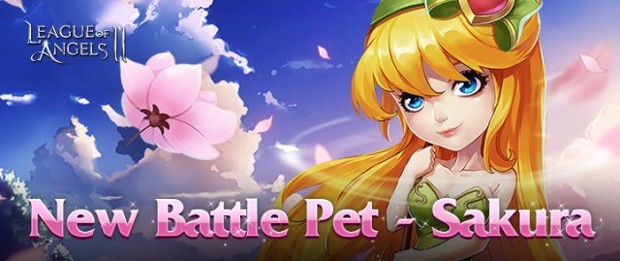 Spring has been kicking around in the Northern Hemisphere for about a month now, so League of Angels II's latest battle pet seems pretty appropriate. Sakura, a little fairy born with the cherry blossoms (hence the name) in the Garden of the Gods is so tiny she can fit in your hand.
As you might expect of a fairy named after a flower, Sakura offers aid to the player character and their squad in the form of healing and shields. To obtain Sakura, players will need to participate in the Single Server Resource Tycoon between April 26 and April 30
Full details on Sakura, including her ability rundown, are available on the LoA 2 site.