Legend of Edda Chapter 2: Return of the God Launched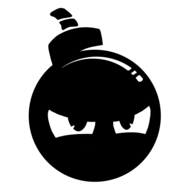 By

MMOBomb Staff,
April 27, 2011


GamesCampus announced today that it has launched Legend of Edda Chapter 2: Return of the God, a major update for its cute and whimsical free-to-play MMORPG. The all-new features include the upgraded third job classes, four open-world maps, three new instanced dungeons, a new guild skill system, more than 280 new equipment pieces and much more.
Legend of Edda Chapter 2: Return of the God launches with loads of new updates and features including the new job classes where players at level 40 will now be able to advance to their 3rd Job Classes which include Templar, Champion, Shadow Runner, Scout Bishop and Necromancer. The Level Cap has also been increased to 54 from 40 with powerful new high-level skills for all classes. Additionally, the new Guild Skill System will now level up to five and as guilds level they will gain access to purchasable "guild skills" that increase Experience and Drop Rates for the entire guild.
Players will find four new Open World Maps with high level monsters, items and quests along with three new Instanced Dungeons which are the most difficult dungeons in the game featuring the best items available! More than 280 new equipment pieces have been added at the new Item Grade 3 along with Unidentified Items that monsters can now drop to grant additional randomized bonuses once identified.
Players will enjoy the new camera rotation feature as they now will be able to rotate the camera 360 degrees along with a unique new Friend System update, Mail System, Custom Keymapping and Faction Buffs that can be earned server wide to increase the Experience and item drop rates of an entire faction.
The update is now available and players can visit http://legendofedda.gamescampus.com/ to learn more and to download and play the game.
Got a news tip? Contact us directly
here
!
---
You May Enjoy