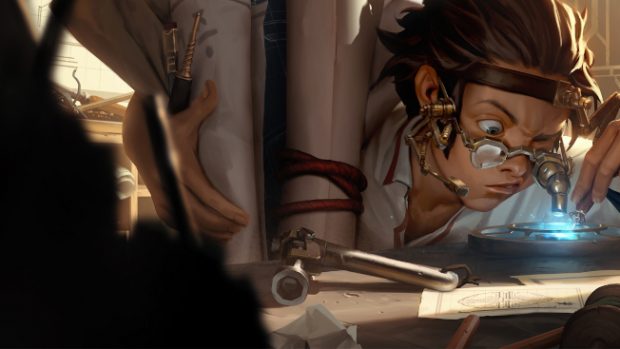 The wait is over and Riot's League of Legends-based CCG Legends of Runeterra launches today. Today's update does more than just officially launch the game. It also adds the new Rising Tides set as well as iOS and Android support. Of course there are general updates as well.
Rising Tides adds a new region and 11 champions to Runeterra as well as 120 new cards. There's also a new board, guardians, keywords, and emotes. The new Bilgewater region is home to pirate gangs, swindlers, and rogues, doing their thing. Of the 120 new cards, over half are for Bilgewater, as are five of the new champions. The rest are additions for the six already existing regions.
As for the mobile launches, the game should be available to both iOS and Android users as of today. There are system requirements that players will want to check out prior to trying to download it on their device. These are available on the game's site.
To celebrate the launch, Riot is also offering players special rewards for logging in during launch week. Each day, players will receive a new item ranging from tokens to chests and capsules. A full rundown of rewards is also available on the Legends of Runeterra site