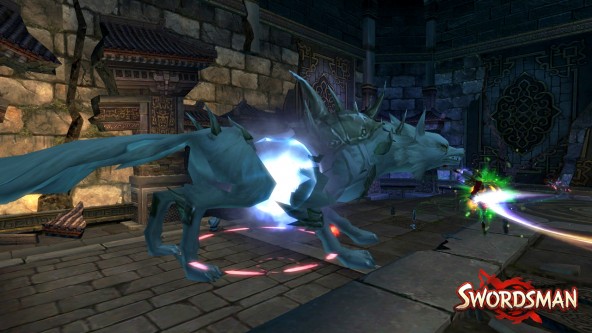 Swift as an arrow, the martial-arts MMORPG Swordsman Online has moved on from its monthlong Open Beta and into full release. The transition comes with the addition of a brand new high-level dungeon deemed "The Demon Pit", while also streamlining the patching process along the way. In celebration of the MMO's launch, Perfect World is hosting a special leveling contest with the grand prize winner netting themselves a Hero's Pack.
The new Demon Pit instance requires at least three level 50 players to complete, and has the trio fighting off waves of a host of elemental wraiths and other demonic entities, before the final encounter against the Crystalline Empress. In total, players will fight through 9 floors, many of which posses their own unique boss fights. Upon successfully completing these nine levels of hell, players can expect to be rewarded with the very best equipment in-game.
For those who enjoy statistics, PWE has provided readers with an infograph detailing several surprising milestones during Swordsman's Open Beta. For example, players performed over 8,700 tripple jumps per hour and stole over 75,000 sheep via cross server PvP. As for what they did with the sheep, one can only speculate. The full infograph can be seen below: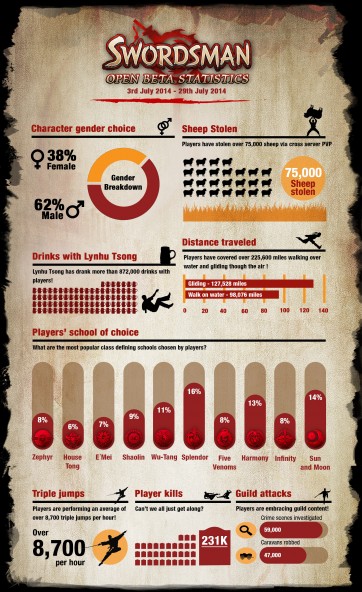 For those interested in trying Swordsman Online out for themselves, they can visit the official site here.