Lime Odyssey: Spiritual successor to Ragnarok Online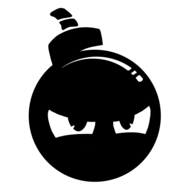 By

MMOBomb Staff,
June 25, 2011


Aeria Games released a trailer and additional artwork to celebrate the launch of a new teaser site for Lime Odyssey, its upcoming 3D fantasy Massively Multiplayer Online Role-Playing Game (MMORPG). The development team behind the smash hit Ragnarok Online pooled their talents to bring to life the fantastical tale of Lime Odyssey: The Chronicles of Orta.
Lime Odyssey tasks players with scouring the Earth-like planet of Nysis for pieces of LIME, a sacred substance prophesied to restore peace to the fractured continent. Experience stunning visuals as you traverse a beautiful crafted, expansive world full of dungeons, monsters and exotic treasures.
Lime Odyssey features:
Three Races – Choose from a variety of customization options to design your ideal character - create a bold young human thief, a diminutive Pam mage, or a battle-hardened Turga warrior.
Classes & Professions – Enrich your experience by picking up a profession and perfecting your trade. Outfit your friends as a Tailor, concoct delicious recipes as master Chef, or become the local Blacksmith and forge powerful tools and weapons.
Expansive World – Visit the sweeping plains of West Tumbara, swim through the waters of Blue Coral, and navigate the exotic streets of the Loran bazaar as you work to fulfill the Lime prophesy.
Hailed as the "spiritual successor to Ragnarok Online," Lime Odyssey is developed by a celebrated team of industry veterans and features a soundtrack scored by the composer behind such classics as Chrono Trigger and Xenosaga. Visit the teaser website to sign up for a closed beta testing, and be among the first to explore the wondrous world of Nysis: http://limeodyssey.aeriagames.com
Got a news tip? Contact us directly
here
!
---
You May Enjoy