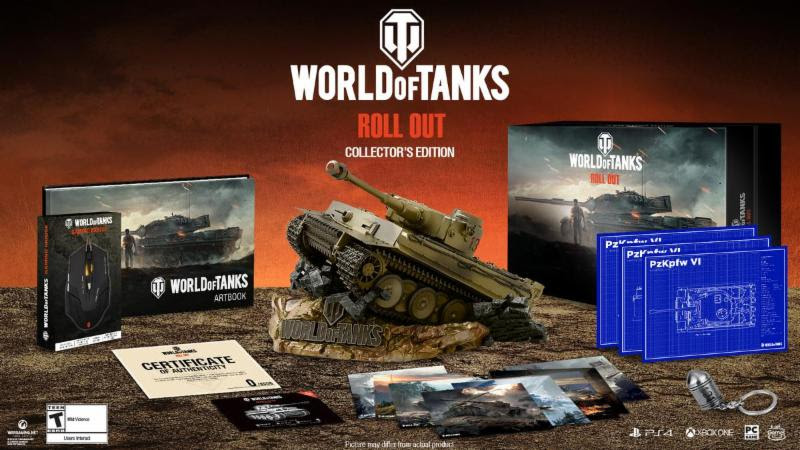 Wargaming wants to sell you a tank. Not a virtual tank, mind you, but one that you can actually touch! Sure, it's a little bit smaller than the real thing, but hey, it still looks cool.
For the first time ever, Wargaming is set to offer a Collector's Edition for World of Tanks, which includes several real-world goodies and a slew of digital loot to boot. The centerpiece of the package is a 1/32 scale of the Tiger 131, a German Tiger I tank that was captured by the British in Tunisia during World War II. Other contents include industrial-stylized tank blueprints, a 96-page hardcover art book, gaming mouse, ammo keychain, and lithographs of tank combat.
In-game prizes include a Tiger 131 heavy tank with a 100% crew, three garage slots, 10 Large Repair Kits, 10 Large First Aid Kits, 10 Automatic Fire Extinguisher, 10 Chocolate, 30 Premium days, and 1,000,000 Credits. Digital loot can be redeemed on PC, Xbox One, or PlayStation 4.
Only 5,130 copies of the World of Tanks Collector's Edition will be manufactured, each coming with a numbered certificate. They'll be available worldwide via Amazon on April 9 and sell for $129.99.