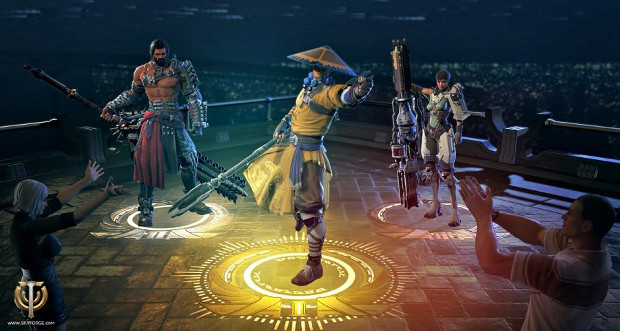 Today, My.com launched "Gods of the Arena" in Skyforge. This PvP event gives players the chance to participate in region-wide matches in order to earn points and increase their rank.
Players who compete have a choice between participating in small or massive battles in order to earn points. Points are also available for competing in the Lugran Research Base.
When a player earns enough points, their rank will increase. There are 10 levels to climb through, each granting players rewards when they hit the threshold. As players hit higher levels, the rewards become more exclusive.
The event will only run for a few weeks, ending on November 2nd. So, you don't have a lot of time to earn those rewards.