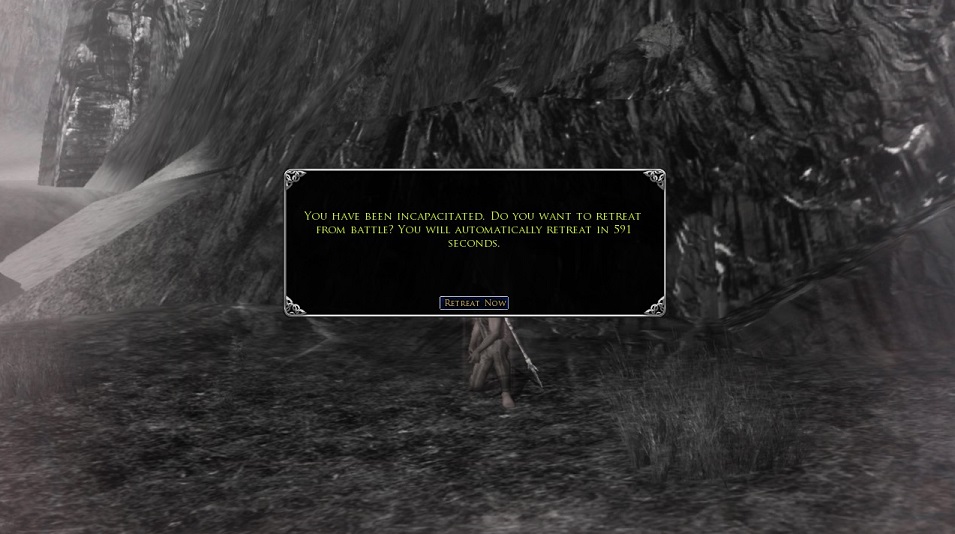 It's been a rough past four days for would-be players of The Lord of the Rings Online and Dungeons & Dragons Online. On Thursday, July 16, Standing Stone Games took down both LotRO and DDO servers as they worked to "investigate issues at our data center." Whatever those issues were, they've yet to be resolved, as servers for both games have been coming up and down all weekend, and are currently down as of today, early Monday afternoon.
Both games' Twitter accounts have been saying little else other than that servers are up or down, and the trend seems to be mostly down: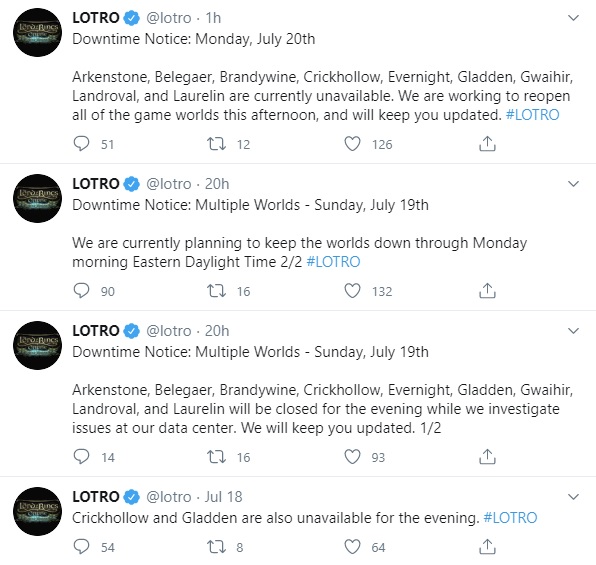 This is the second major issue that the games' servers have had since being transferred to a new data center in 2016. Last March, SSG compensated players for extended server down times, so you'd have to imagine that a similar reward for frustrated players is in the works — and maybe a search for more stable data centers.