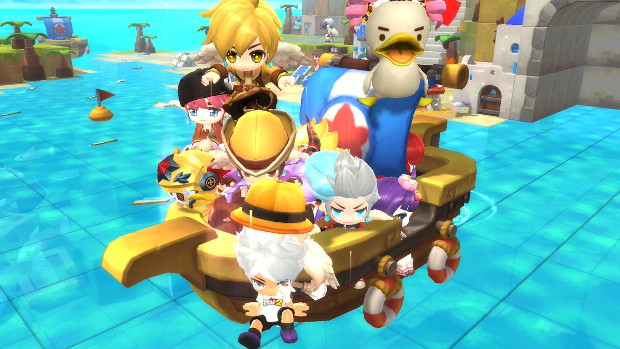 Following input from MapleStory 2 players, Nexon has some good news. Based on the feedback in question, the company has decided to make both Chaos Onyx Crystals and Onyx Crystals obtained from Normal and Hard Adventure Bonus Boxes account bound.
This change is specific to the two types of boxes listed above only, and does not affect either variety of Onyx Crystal obtained via dismantling enchanted gear or through daily mission rewards. Those will continue to be account bound.
News of the change was included in the latest producer blog, which also provides information on gear progression changes, dungeons and dungeon gear, Chaos Raids, and more. The blog can be read in full on the MapleStory 2 site.