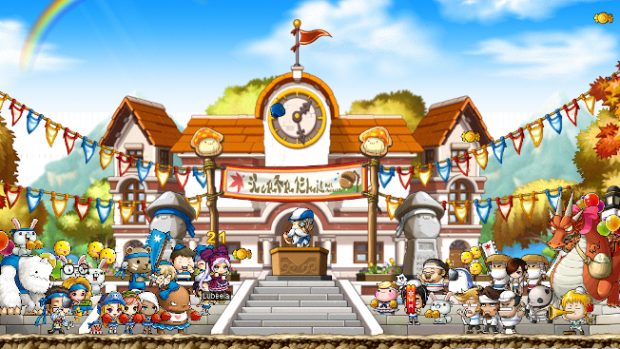 On March 11, MapleStory will release a new update that includes a limited-time collaboration with the chibi-styled anime Isekai Quartet. The event — which will last until April 7 — will feature character cameos, special quests, new mini-games, and plenty of rewards.
Players will need a level 33 character in order to participate in the event. Those that do will have the chance to earn the Isekai Friends Gift Box containing several special items. They'll also have a chance to earn other goodies like a chair and mount for completing special missions.
When the update hits, it will also include a revamp of the Mu Lung Dojo. Unfortunately for players, that means the dojo will be unavailable for a short period of time prior to the update. On March 8, at 4:30 PM Pacific, the dojo and its ranking list will be made inaccessible. This will not affect the Unity Training Center.