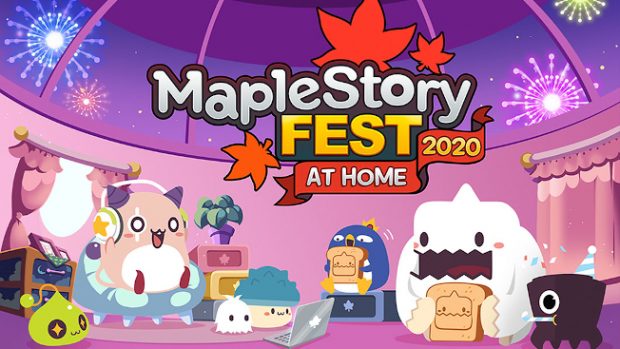 Nexon is ready to celebrate all things MapleStory, and since an in-person affair isn't doable right now, it's all online. On November 11, players can take part in MapleStory Fest 2020 At Home, participating in trivia contests, competing in contests, and, of course, getting the low-down on what's coming in MapleStory.
The whole thing will air on Twitch, but before it does, those wanting to participate in competitions like the fan art and cosplay contests will need to submit their content. Be sure to have everything in by midnight Pacific time on October 26.
There will also be a raffle. Existing players will need at least one level 61 character in good standing to enter and must do so by November 5. New players with accounts created on or after October 5 have until November 11 to enter. Links for entering both the raffles and the competitions can be found on the MapleStory site.