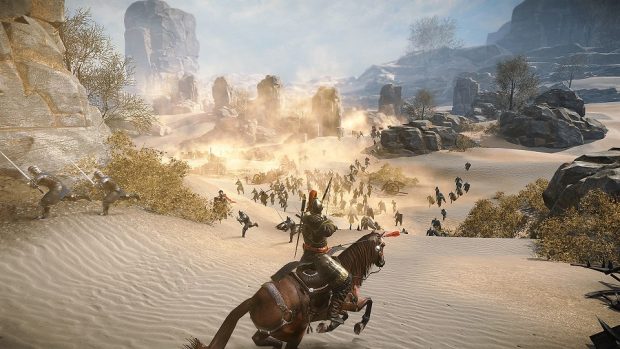 YC Games' Blood of Steel needs a little more time on the training grounds before it's ready to go to war. The arena battle simulator that features famous generals from throughout history has pushed back its launch date a month, to Feb. 20, at which time it will be available on Steam.
According to the announcement, the game was delayed so developer Evolution Studio could "adjust and modify the game" based on the feedback from players in the most recent closed beta.
YC Games also introduced the in-game store for Blood of Steel, which it said will include new weapons, skins, and heroes, all of which will be "purely cosmetic, keeping the core experience the same whether players have invested or not." Me, I look forward to dressing Joan of Arc in a plate mail bikini. Or maybe Alexander the Great.