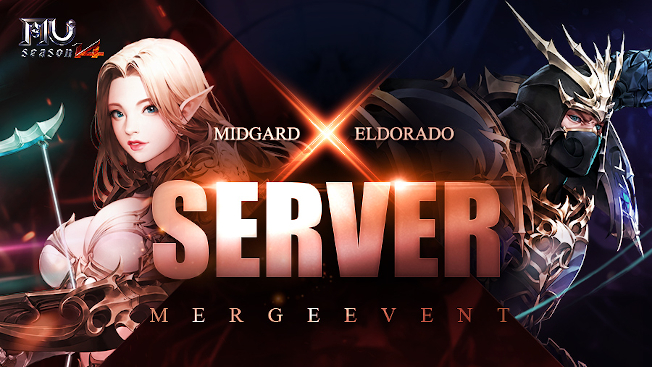 MU Online players on the Midgard and Eldorado servers are about to become better acquainted. On November 26, Webzen plans to bring the two servers together creating a single server, retaining the Midgard name.
To help players along with the merge, Webzen is giving players the chance to transfer their characters, items, and storage prior to the actual merger. How to go about that depends on a few things, like whether or not the player has login records that determine which character on what server has the most playtime. Everything that players need to know about the transfers can be found on the MU Online site.
Following the merge, Webzen will offer players the chance to earn extra XP in a playtime challenge event with those who play for more than 100 hours receiving rewards like Bless of Light, Gold Channel Ticket, and a Master Scroll of Quickness.
Of course, the merge isn't the only thing happening. Starting tomorrow, players throughout MU Online can take part in the Monster Hunting Festival, hunting monsters in various regions of the game using MU Helper. Details on this are also available on the MU Online site.