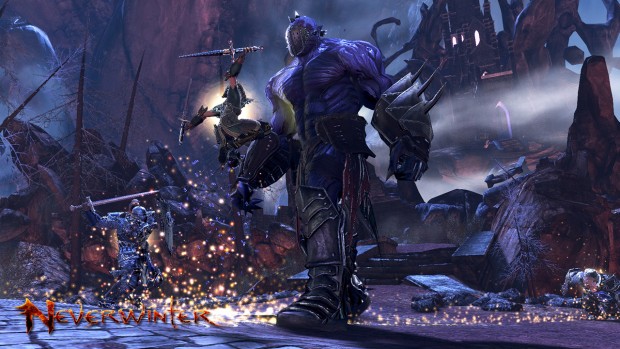 (UPDATE: Perfect World has not only announced that the Rise of Tiamat module will be available for XBox One this month…but in fact confirmed that Polygon's initial report was true and the expansion will drop today (June 4th) on the console. The added module will also be packaged with several updates to general gameplay issues seen on the console version of the free to play MMORPG.)
Been playing Neverwinter's console release on the XBox One? Good news came for you today if you follow a number of game media outlets…but the news is confusing and, as far as I can find at the time of this writing, unconfirmed.
MMORPG.com is reporting that the Rise of Tiamat module will launch later this month on the console. To make things even more exciting, Polygon initially reported that the module would come out tomorrow and has since updated their post to match MMORPG's report of a "June" release.
This release window isn't surprising since Cryptic Studios wants to try to release multiple module updates onto the console before year's end, but what is surprising is that Cryptic Studios hasn't officially announced this anywhere yet. Twitter? Forums? Games Press? Nope, Nope, and nope.
Rise of Tiamat, whenever it does come out on the XBox One, will add the 25 person Tiamat encounter and a slew of other content including a new zone. When we receive official confirmation of the date, we'll update this post.