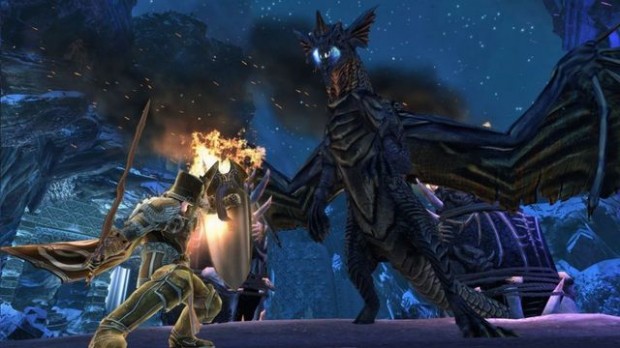 Neverwinter, the free-to-play Dungeons & Dragons based MMORPG from Perfect World Entertainment, is just about ready to take the next step towards their much advertised Xbox One release. Currently, the Closed Beta is scheduled to start on February 5th and run until February 8th.
While the console version of Neverwinter will tie into your Xbox Live friend's list instead of the PC version's in-game friend's list, the console version will not be cross platform. Cryptic Studios has significantly overhauled the game's UI though to facilitate playing with a controller rather than a mouse and keyboard combination. This change removes the pop-up windows from the game's core menus, and instead replaces those windows with a panel of commands at the bottom of the screen.
While Neverwinter will be free-to-play on the Xbox One, it is important to note that an Xbox Live Gold membership ($59.99 USD annually if purchased from Microsoft, though 12 month membership cards can be found for less from other retailers) will be required to play.
You can sign up for the console beta test here.