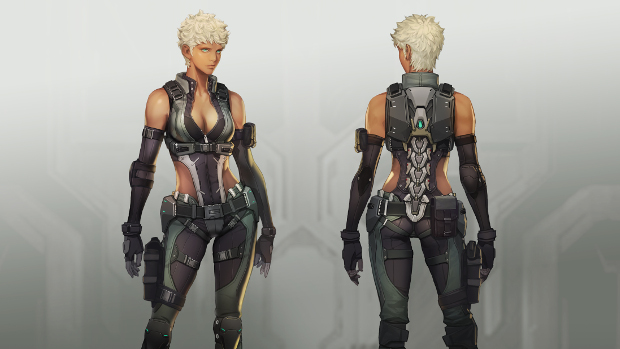 The first major content drop for Neople and Nexon's free-to-play shooter Ghost in the Shell: Stand Alone Complex First Assault dropped today, bringing with it a new character.
The newest addition to Section 9 is an expert in guerilla warfare and topography. Maven spent time in the South American military and caught the attention of Chief Aramaki by single-handedly holding off an insurgent attack after her entire squad was killed.
Maven features a therm-optic barrier that blocks sight. Players should not be too overly-reliant on the ability however, as it can be destroyed by enemies.