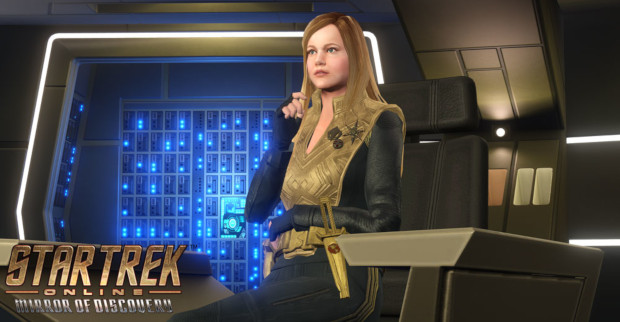 January is set to be a pretty big month for fans of Star Trek Online. Not only will Mirror of Discovery — the game's latest update — hit PC on January 23, but the game is also celebrating nine years in action.
In the new update, players will face Captain Sylvia "Killy" Tilly, the Mirror Universe version of everyone's favorite engineer. Titled "Mirror of Discovery", the update takes place in 2410 during the trip to the forest planet of Pahvo in the TV show. This will be the first time Discovery fans will get a look at Killy — in the TV show or game.
Now, aside from the new Discovery content, Cryptic hasn't announced what they have planned to celebrate the anniversary. But there's a pretty solid bet we'll see something from them later this month. Of course, we'll be keeping an eye on the Star Trek Online site.