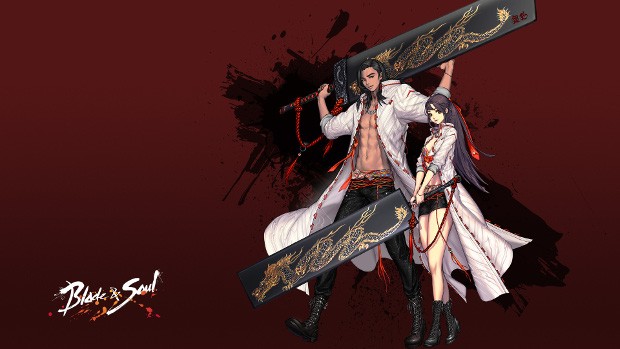 Earlier this week, we wrote about a new class being teased on the Korean Blade & Soul site. At the time, all we had was a silhouette of a character with a large bladed weapon.
Today, Blade & Soul Producer Jonathan Lien revealed a greatsword-wielding tank in his latest Producer's Letter. This new class is different from the game's previous classes in that in order to use some skills it will need to consume HP rather than Focus. Sadly, that's really all we know about the class right now, as more details are promised to be revealed closer to its release.
The letter did tease some other content that players can expect this year, including the continuation of the Epic Quest: Act 9, a new 12-player raid, new dungeons and more.