Combat Monsters introduces a new form of trading card combat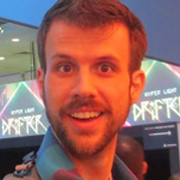 By Michael Dunaway, News Editor
August 15, 2013
Do you love Magic the Gathering? Do you collect thousands of *insert relevant trading card game* cards? Did you ever wish you could play Yu-Gi-Oh like they actually do in the show? Then you may be interested in Combat Monsters.
Combat Monsters is billed as a cross-platform collectible trading card game that forgoes the usual 2D representation in favor of using actual 3D models. Similar to Magic the Gathering, players in Combat Monsters can choose a theme and then build a deck from the hundreds of cards available.
Matches are said to support up to six-players for chaotic action not usually seen in traditional TCGs. Rubicon, the developers behind Combat Monsters have mentioned players will be able to play on mobile devices against their PC companions. Players can even switch between devices and continue playing without interruption.
Graphically speaking, the game isn't terribly impressive, but remember this is a TCG, in any other TCG you'd be looking at static cards. The game is also obviously meant to be played on mobile devices without suffering a huge performance hit.

One thing that does worry me though comes from the game's Steam Greenlight description where the developers talk about the game's "pay what you want" model:
The pricing for Combat Monsters is pay what you want. This is like free to play only more honest! You get a load of cards to play with for free, and can earn more through continued play. This allows you to play the game for a bit (quite a while actually) and decide if it's worth some coin. If you decide it is, you can buy some booster packs to expand your collection quickly. Pricing for this is still TBD but we intend it to be fairly cheap, especially compared to what our competitors seem to be asking for.
Booster packs work great in real life since everyone is already invested financially, but for an online F2P TCG the entry price point is zero. Whether this becomes an issue or not will depend on how quickly players can collect cards through regular play.
Rubicon says the Combat Monsters open beta is set to begin on August 21st, but may slip to the following Monday if need be. You can find out more details by visiting the Steam Greelight page.
Got a news tip? Contact us directly
here
!
---
About the Author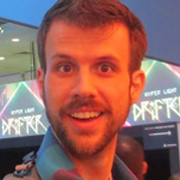 Michael Dunaway
,
News Editor
Michael Dunaway has been part of the MMOBomb team for years and has covered practically every major Free-to-Play title since 2009.
---
You May Enjoy