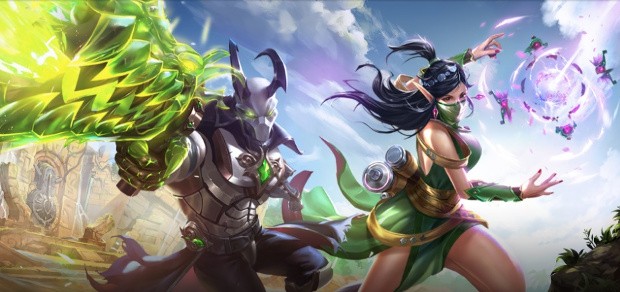 Hi-Rez Studios' team shooter Paladins has arrived on PlayStation 4 and Xbox One — in the form of a Closed Beta test. In honor of the CBT launch, Hi-Rez is offering players on both systems a 25% discount on the game's Founder's Pack.
The pack includes all current and future champions, standard voice packs, 10 Radiant Chests, 72,000 Essence, and an exclusive skin and mount. Players have until March 28th to grab the pack at a discount.
In addition to the sale, Hi-Rez has also made an announcement regarding the Paladins esports scene on consoles. In July, the best players on both system will be flown to Valencia, Spain to compete in the Console Wars Tournament taking place during DreamHack Valencia. Information on how to join the competition can be found on the Paladin's site.