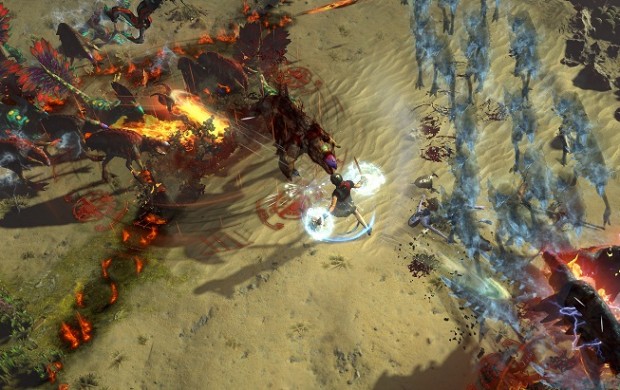 Path of Exile's latest update is less than a month old, but that hasn't stopped the dev team from already laying plans for the next update — and telling fans about some of the important changes that will come with it.
"Normally we'd wait significantly longer before discussing what's coming up in the next large content update" begins the post on the PoE forums, indicating that what's coming is significant enough to break with tradition. There are three main points the dev team is looking to address: improving underused skills, fleshing out skill themes, and enabling new play styles.
Overall, Update 3.3 should revamp about nine skills when it hits live servers this summer. As usual, we hope to have the scoop when we talk about the update with Chris Wilson in a few months' time.