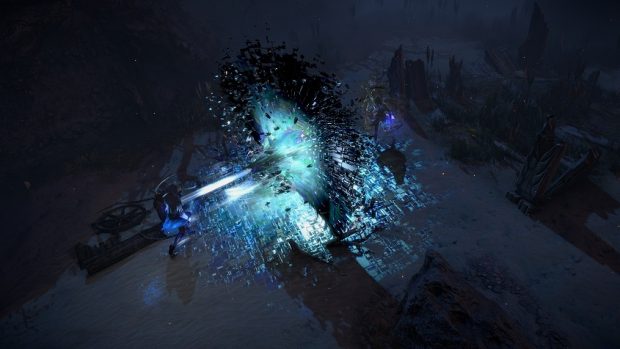 Path of Exile's Delirium expansion is now live on PC, with a launch on PlayStation 4 and Xbox One scheduled for next week. The update brings a new league that adds an extra layer of difficulty for exiles looking to test themselves by battling against their worst fears and also implements a new mechanic, Cluster Jewels, which allow players to expand the passive skill tree and provide even further customization for their builds.
We dove into the expansion with GGG last month, and they revealed all 280 of the new Cluster Jewels earlier this week, so you should be adequately prepared for what's to come. There are also plenty of videos on the PoE YouTube page that you can reference, or just take a look at the announcement trailer, below.
The expansion also adds four new skills and three new support gems, many improvements to the Conquerors of the Atlas endgame, and the Metamorph challenge league from December's expansion has now been incorporate into the core game.
(As of right now, an hour after its scheduled launch, we're seeing news of a lot of errors related to the expansion, including missing characters and crashes. If you can stand to wait a bit longer, it might be prudent to wait a little while before logging in.)