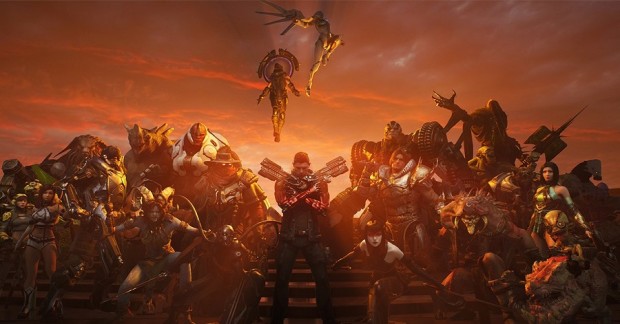 If you still want to play Paragon, you'd better get to it. Epic Games' MOBA shuts down at 8 a.m. Eastern on Friday the 27th, just three months after its closure was announced, back on Jan. 25.
Back then, the closure was announced as happening on the 26th, but Epic apparently decided to let people have one last all-nighter on the 26th and into the wee hours of the 27th. The official shutdown time was disclosed earlier this week on the official forums. We'd guess that's the deadline for submitting your refund request, too, so if you haven't done so yet, now's the time.
In addition to that piece of generosity, Epic Games also made all of Paragon's assets — $12 million dollars' worth, the company claims — available for free to game developers using Unreal Engine 4.
Paragon was originally announced — "vaguely," as we put it — on Nov. 3, 2015. Early access kicked off March 18, 2016, and the game went through multiple reworks, including the controversial Monolith update in December of that year. Epic had a mantra of "Every Three Weeks" for the introduction of a new hero, but even that rapid influx of new options wasn't enough to keep the game afloat.