Renaissance Heroes: New FPS From ChangYou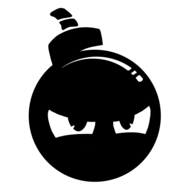 By

MMOBomb Staff,
May 3, 2012
ChangYou (US) announced Renaissance Heroes, a brand new free to play online multiplayer first-person shooter, previously known as "DaVinci Online". The game is set in the re-imagined world of the 16th century Renaissance Europe, and is expected to launch its closed beta phase in summer 2012.
ChangYou is teaming up with Bridea, the creative minds behind Huxley, to bring Renaissance Heroes to FPS fans in North America. The game combines classic multiplayer action with unparalleled visual realism powered by the Unreal Engine 3 technology to deliver the fun of fast-action shooters to a new generation of gamers. Renaissance Heroes invites players of all skill levels to experience the adrenaline-pumping action coupled with easy accessibility in a completely free to play environment later this year.
Renaissance Heroes takes place in an alternative history in which famed inventor Leonardo da Vinci has created a machine that could change the world. In the wake of his death, the plans for the mysterious invention have been scattered, and warring factions vie to claim them. Features of the game include:
The re-imagined world of the 16th century Renaissance period powered by the advanced Unreal Engine 3 technology with characters, weaponry and locales all elegantly designed to reflect the regal atmosphere of the time.
Competitive multiplayer environments of up to 12 players, including popular game modes such as Deathmatch, Team Deathmatch and Capture the Flag. The game features a comprehensive ranking system as well as over 100 unlockable achievements!
A roster of playable heroes, each with their own unique visuals and abilities to suit different play styles.
An arsenal of over a dozen of Renaissance-inspired weaponry familiar to any FPS fan. Snipe opponents from a distance with the crossbow or crush them at close range with a battle hammer.
Enhanced A.I. bots, in-game currency and experience reward system provide challenges to level up your character.
For more information on Renaissance Heroes and to sign up for the upcoming closed beta test, visit the official website at www.RenaissanceHeroes.com.
Got a news tip? Contact us directly
here
!
---
You May Enjoy