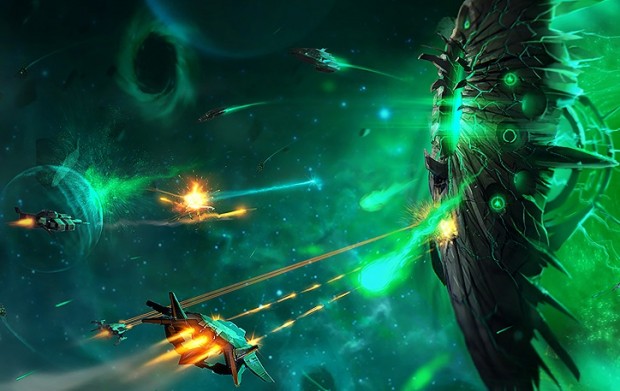 Gaijin Entertainment's Star Conflict got a big update for its September launch, and the second wave of the invasion will get underway in January.
If you can't wait for the Cyborg invasion, you can jump into Star Conflict right now to take on the Defilers, alien spaceships that require 12 players to take down, and the Hunters, invincible aliens that require galaxy-spanning technology to defeat. Or, you can just take advantage of 50% off all items in the game's store while enjoying the season's in-game events and new achievements.
The Dreadnought ship class will also make an appearance in the January update, as well as "interesting new challenges for Sector Conquest, and introduces new e-Sport opportunities for 2015," as described in the press release. Head on over to the Star Conflict website to check out all the goodies.