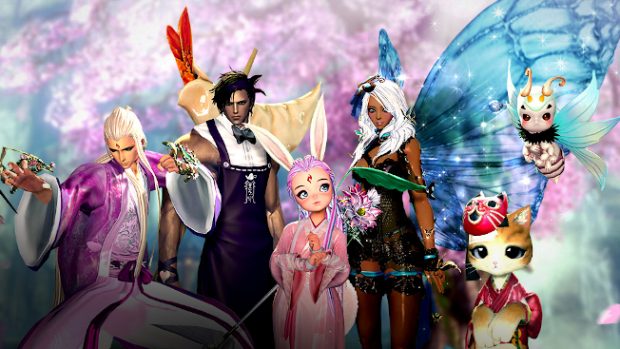 Get ready to explore another dungeon and save two different realms from destruction in the latest Blade & Soul update. Titled "Forgotten Souls", the update introduces two new villains, Amasa and Amayun, to the game. Together, these two are set on destroying both the Earthen and Spirit Realms and it will require a group of 6 players to take on the dangers of the Stonescale Passage dungeon to stop it.
While the new dungeon is the focus of the Forgotten Souls update, it also introduces new system changes to the game, including skill updates, new equipment, PvP balances, and more. It also adds three new events.
Two of the events — The Call to Arms and Ebon Hunting Grounds — run through April 22. The first offers players a way to acquire high-end weapons, while the second opens a special zone up for players where they can auto-farm for a while. Players may want to keep in mind, however, that the hunting zone is PvP-enabled, so perhaps wandering away from the computer for too long is a bad idea.
The third event is the Cherry Blossom Treasure Trove. This lasts until April 8, during which time players will receive and be able to open a treasure trove each day. The troves contain random items that are generally bought with in-game currency.