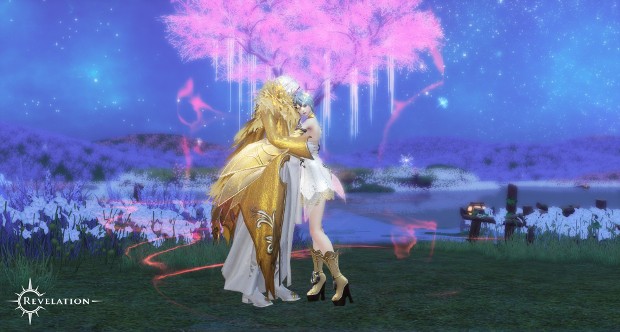 One of the systems role players will have to look forward to in My.com's Revelation Online is the game's marriage system. In RO, marriage is a bit more detailed than in other games and involves things like Intimacy Points. These points must be acquired before two characters can get married. Think of it like the relationship system in The Sims.
Players can acquire these points in a number of ways. These include chatting via the conversation window, dueling with your intended, and even killing monsters together.
A full rundown on the system can be read on the Revelation Online blog.