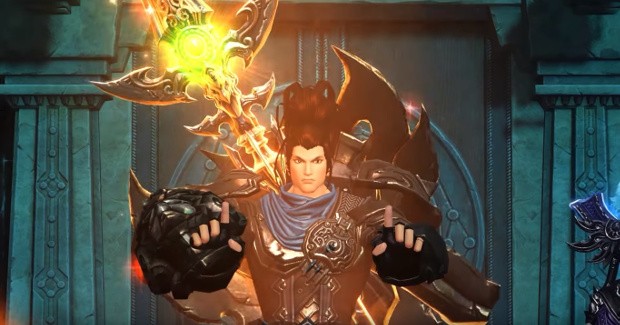 Revelation Online's First Contact update is available to play starting today, bringing with it both cross-server content and long-awaited localization for French and German players. Players can select their language of choice the next time they log in via a drop-down menu in the game center.
As for the cross-server content, both 3v3 arenas and battlefields are now available. Included in the arena content are tiered contests, each one offering different rewards, including Valor and Army Coins. Also, battlefields are available to players level 40 and higher. Which of the three battlefields are open varies by day, with the 10v10 Darkwood Vale open on Tuesday, Thursday, and Saturday, the 20v20 Iron Precipice Blitz on Monday, Wednesday, and Friday, and Sunday being all about the 30v30 Machinist's Gauntlet.
Also of note in this update is the launching of a new EU-based server, Emollion. More information on this and the rest of the update is available on the Revelation Online site.