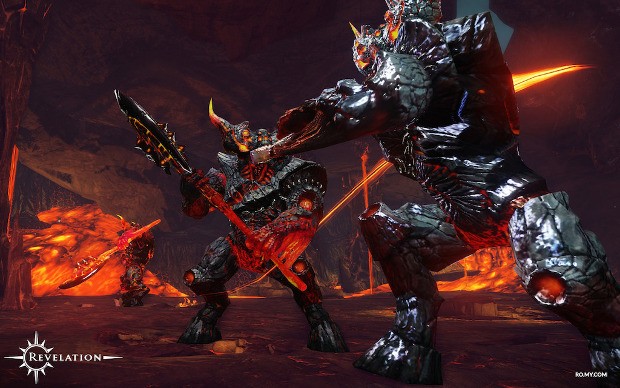 High level Revelation Online players can now hop into an all new raid for players level 79 and above. The Eternal Chasm features a twisted layout and evil dragons that players will need to defeat. It's billed as the game's hardest raid and if the trailer is anything to go by, it looks amazing.
It also features what My.com is calling a "record-setting number of bosses" — including secret ones. Of course, players who successfully take on the raid will earn gear sets, and possibly a fire-dinosaur mount known as the Flameborn Tyrant.
The raid is available in three types, 5-man, 10-man, and 10-man legendary. More information on the raid is available on the Revelation Online site.