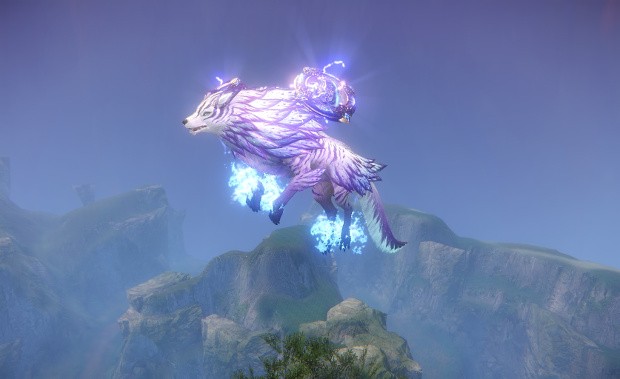 The open beta for the flying-mount combat oriented MMO Riders of Icarus kicks off in a week, and that means one thing. It's time for the Open Beta head start. Today, Nexon kicked off the game's 7 day head start, giving those who purchased one of the Founder's Packs the opportunity to get in and do some serious leveling before Open Beta goes live and the servers go crazy.
In preparation for head start and Open Beta, the Riders of Icarus devs published a rather lengthy blog post detailing what players can look forward to — not only during Open Beta, but well into the future. The post outlines level cap increases, already planned content additions — including the game's biggest selling point… new mounts, plans for PvP, and a whole lot more. There are even plans for a farm where players can buff their creatures, as well as plans to add a racing system that appears to be along the lines of Mario Cart in MMO form.
In addition to the in game information, the devs also highlighted their plans involving the monitzation system and how they will go about keeping it truly free to play. While lengthy, the entire post is well worth the read for those planning on playing the game. It can be found on the Riders of Icarus blog.