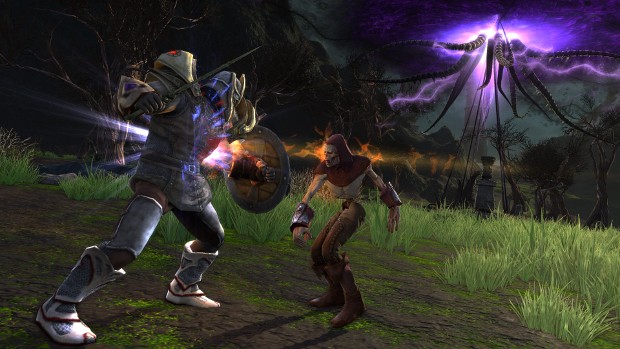 Since its launch on March 7, RIFT's Prime Server has been the place to be. Today, Trion revealed that thousands of players have taken to the server, with players completing "more than five million quests and tens of thousands of dungeons" in the first month.
In just the first few days of Vigil's launch, players teamed up in record numbers to take on challenges. According to one of the game's producers, the day one dynamic event in Silverwood boasts the most participants in any event in RIFT history.
"Nearly a thousand people were tackling the challenge, and the sheer volume of activity and teamwork there was simply awesome to see. Right then we knew that we made the right call with RIFT Prime."
To keep things rolling, Trion already has more planned. The first raid will arrive on the server in a few weeks, and even more content will follow. In fact, Trion promises to crank out regular content for Prime players.