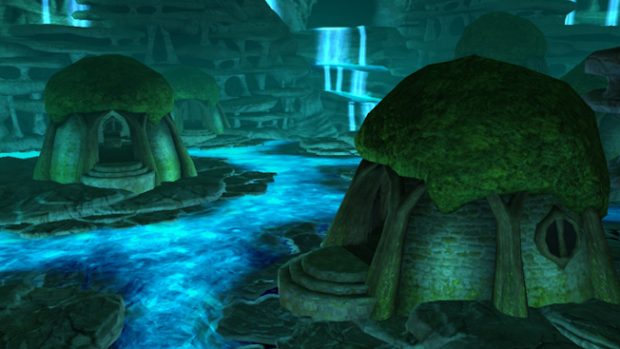 Gamigo is hosting a couple of mini-events in both Rift and Trove in which players can win some holiday-ish goodies. Both are screenshot events. (And, based on the Rift announcement, it appears they'll last about a week.)
In Rift, the event is limited to EU shards, where players will need to find the dimension of Amaliena via the Social menu. Amaliena's dimension features 7 small houses, each representing a day of the week. Each day, players will need to figure out which of the houses is the house of the day and take a screenshot to submit to the game's forums.
Trove's event tasks players with looking for green cube formations out in the world. Each forms strange symbols and can only be found by solving riddles. A grid used to solve the riddles is available in the post on the Trove site. Unlike Rift, Trove's contest is open to both EU and US players.
As for rewards, the items for Rift players weren't specified. However, Trove players will receive Winter Pinatas.