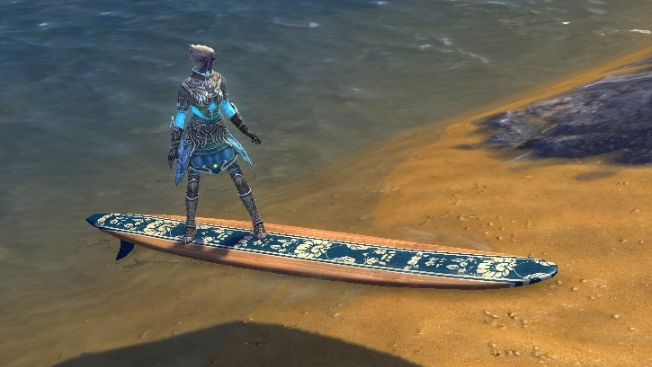 We're deep into summer so that means the MMOs are rolling out their seasonal events. In this case, Rift's Summerfest has returned and will be around until August 8. During the event, players can take part in scavenger hunts, seasonal quests, pinata smashing, and more.
As always there are plenty of goodies to obtain including a couple of new pets, some weapons, dimension items, and mounts. For those looking for a little coastal flair, two of those mounts are surfboards.
Information on the event is available on the Rift blog. Although, it's already running in-game, so you can just log in and find out what's going on if you like.