"Ruining A Literal Fairy Tale": YouTuber Close To TitanReach Reveals How It All Fell Apart
Lead developer bought a car, lost $150k on crypto gambling, and offered hush money.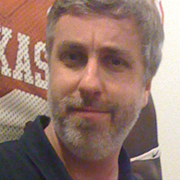 By Jason Winter, News Editor
Posted: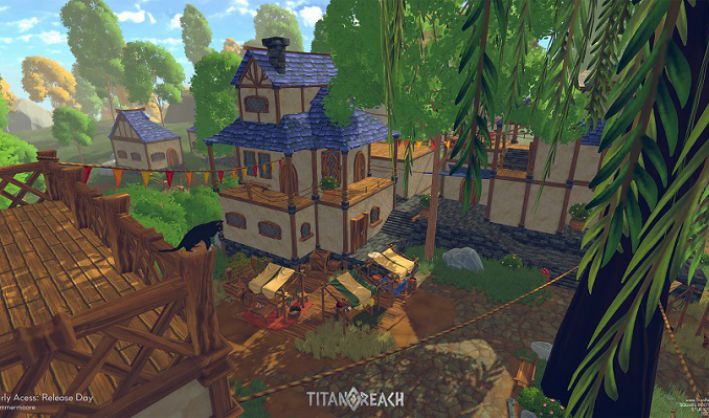 The saga of TitanReach continues ever onward. Late last week, the indie MMO by developer Square Root Studios announced that it was ceasing development, only a few months after supposedly securing the funds it needed to continue indefinitely. At the time, YouTuber KiraTV did an interview with both lead dev Unravel and the mystery backer who funded the game, calling the events "too good to be true."
Kira has a new video out today that sheds a whole lot of light on the insanity that followed after that once-in-a-lifetime stroke of luck. Titled "I Have To Expose This Game Developer," he leads by explaining his relationship with Unravel -- which I'd characterize as professional-friendly, but not overly chummy -- which led to him learning about the game's planned NFT/crypto turn back in November. He advised Unravel that it could work but would likely generate significantly bad PR, which turned out to be true once the plans were announced in the wake of the game's shuttering.
That all falls under the category of "confidential game development stuff" that might be considered controversial but isn't inherently shady or dishonest. But then Kira said it was time to "talk about how Unravel ruined his life and tried to drag me into it with him," and that's when it all really hits the fan.
At that point, Kira revealed the mystery backer, Andre Cronje, described by a text blurb in the video as "a South African software developer and cryptocurrency/DeFi (decentralized finance) entrepeneur" and "one of the most influential people in the DeFi space." While that résumé might raise a few eyebrows, Kira said that Cronje has done "nothing wrong" except be "way too trusting with his finances" and that he never put any pressure on Unravel to add crypto elements to TitanReach. That was completely Unravel's idea, and Kira said he has copies of the conversations between Cronje and Unravel to support that assertion.
On February 9, Unravel told Kira that he had gambled $150,000 of the money Cronje had supplied him with on cryptocurrency and "lost most of it." When he told Cronje, "he cut the funding," which was coming in monthly installments.
Unravel sent a "proposition" to Kira that the YouTuber immediately saw as coming from "the desperation of a man who had hit the bottom." Unravel offered to raise money to help cover Kira's medical costs -- he revealed that he had late-stage cancer and his health is "rather poor" -- in exchange for Kira's vow not to contact Cronje to learn, and later divulge, the details of what had happened. "I don't want to be cancelled just yet," Unravel said.
Upon speaking with Cronje, he and Kira decided that the best course of action would be to let Unravel "go quietly into the night," though Cronje would also generously clear the developer's debt. Unravel appeared to agree, announced the closure of the game, and that was that.
Or at least it should have been. Given his previous connection to the game and its inner business workings, many people asked Kira for his take, with a few even accusing him on being in on the "rug pull." Some of TitanReach's other developers started messaging him as well, saying that Unravel had bought a new car and that Cronje had allegedly specifically told Unravel not to invest in crypto. Unravel had also revealed Cronje's identity in an employee Discord, which would eventually lead to his outing in public. Kira felt compelled to release his video because speculation was already running rampant and he wanted to present as truthful an account as he could so that none of the three players in the drama -- himself, Cronje, or Unravel -- would face undue accusations.
As if all this wasn't crazy enough, another developer at Square Root Studios, named Echo, apparently impersonated Unravel on social media and convinced Cronje to give him $250,000 in cryptocurrency. Echo then "ran off" with the money, which he earmarked to pay for his father's surgery. He did eventually confess and gave back the money, though Cronje let him keep $50,000. Echo was understandably let go from the company, allegedly slandering Unravel on his way out the door.
As a justification for it all, Unravel told Kira that his reasons for crypto gambling was to secure more funding in case Cronje ever pulled out. Kira said he wasn't sure if that was a "lie" or "half truth," but if it is Unravel's legitimate reason for doing what he did, it seems that even he didn't believe the "too good to be true" aspect of the story -- despite being at the center of it all.
Got a news tip? Contact us directly
here
!
---
About the Author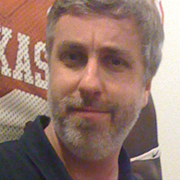 Jason Winter
,
News Editor
Jason Winter is a veteran gaming journalist, he brings a wide range of experience to MMOBomb, including two years with Beckett Media where he served as the editor of the leading gaming magazine Massive Online Gamer. He has also written professionally for several gaming websites.
---
Read Next
You May Enjoy