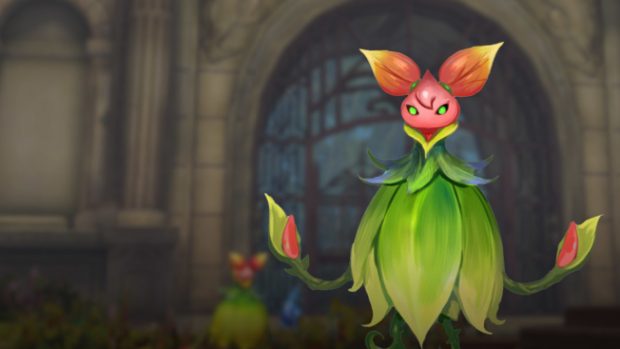 The Garden of Growth is under attack and the harvest is at risk. It's up to Aion players to stop the Tentakluds and Dukaki Swindlers before they ruin everything.
First, players need to find their way to the garden, via entrances in Inggison and Gelkmaros. These entrances can be accessed once per day during the Garden of Growth event, which is currently underway and set to last until May 5. (The "once per day" thing is a bit flexible for players willing to purchase additional entries through the Luna and Black Cloud Marketplace.)
Once inside the Garden, players will need to harvest the plants before they can be destroyed, while also eliminating the Tentakluds and Dukaki Swindlers trying to do the destroying. The plants are ready to harvest every 10 minutes, so time it properly.
After the hour is up, players that successfully harvest the crops will have a number of Experience Crystals. Defeating the Tentakluds and Dukaki Swindlers will also offer rewards, in the form of Event Coins that can be exchanged for other items. During the event, players also have the option to pick up items from the Black Cloud Marketplace, some of which are new, while others are discounted.