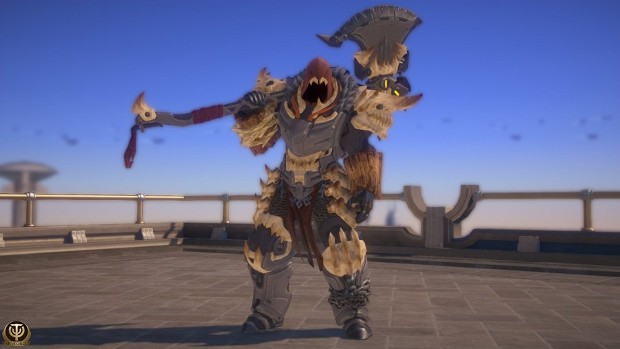 Skyforge's most recent update — The Revenant — is now available for players both on PC and PlayStation 4. The update introduces the game's 15th class, one that has the same name as the update's title. These are long forgotten warriors that have been brought out in the open to fight the evil invading Skyforge. As of today, players can grab their giant axes and go after this evil, hopefully crushing it where it stands.
Players who don't want to wait to unlock the Revenant through gameplay can do so now by purchasing the Revenant Collector's Edition for $35. The pack includes the Class Unlock and a red costume color variation, plus the following items:
Exclusive companion.
Fourteen (14) days of Premium Subscription.
10,000 Argents.
7,500 Knowledge of Enemies.
300,000 Credits.
35,000 points of Premium Rank progress.
More details on the new class and the update are available on the Skyforge site.