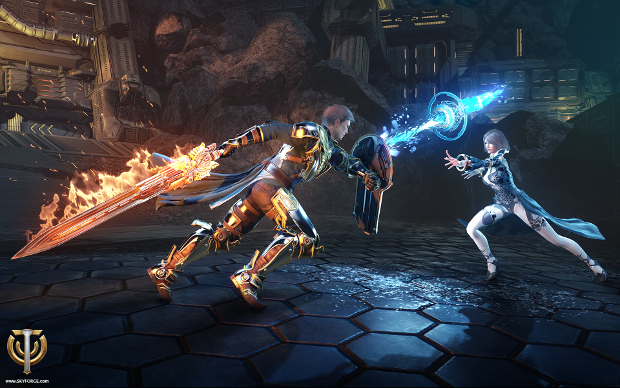 Skyforge's next big patch is set to hit on Wednesday, and it's bringing a lot of changes with it that should improve the overall quality of gameplay — as well as add some unique features. The patch notes are a rather large laundry list of changes in everything from the Pantheon Wars to general interfaces and bug fixes — including specializations and story items.
There are also a few interesting additions to the game; for instance the new Photomode system which allows players to "pause" the game for screenshots. Players should keep in mind that the pause is merely a visual thing. If you're in the middle of a fight, you're still being attacked through it. So I wouldn't take too much time to line up that shot if I were you.
Another fun addition is PvP trophies — which are similar to regular trophies except the bonuses they provide work only in PvP battles.
For a full list of changes, be sure to check out the patch notes on the Skyforge site.