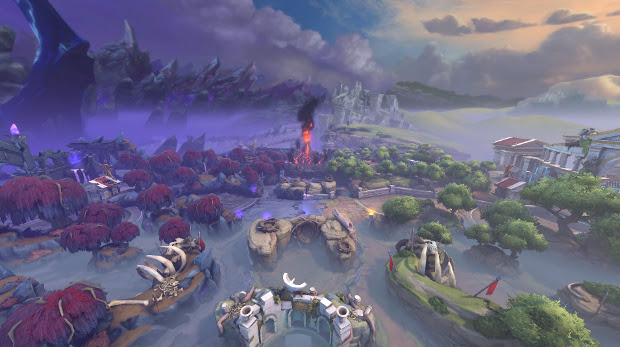 Today is the first day of the Hi-Rez Expo, where fans of SMITE, Paladins, and Hi-Rez's other offerings gather in Atlanta, GA to watch players battle for money and acclaim while getting to hear Hi-Rez's plans for the coming year.
Hi-Rez has a lot planned for this year, including the reveal of SMITE's Season 5 — which kicks off with a stunning visual upgrade to the Conquest Map as well as gameplay changes to the 5v5 mode. The modifications create more gameplay balance (literally) with a newly symmetrical map.  And, for fans of the fog… get excited… it's back. You can get a glimpse of these changes in the images below.
In addition to the visual upgrade, Season 5 will also introduce the game's 93rd character — one of my favorite mythic creatures — Cerberus, guardian of the underworld. There are more gods already slated to follow the three-headed dog, and they're from completely new pantheons: Slavic and Voodoo!
This is just a small taste of what is being announced at HRX today. We will keep you informed as the day goes on. If you'd like to keep up with what's going on at HRX you can watch the stream live on Twitch.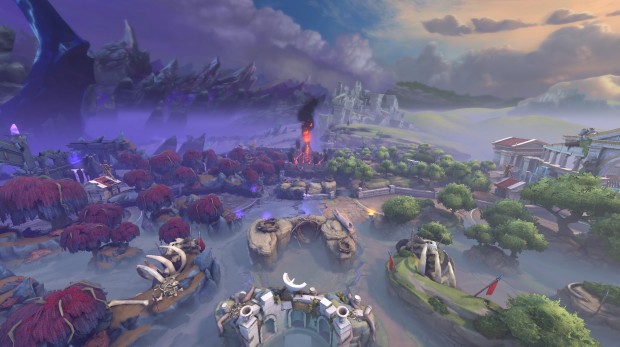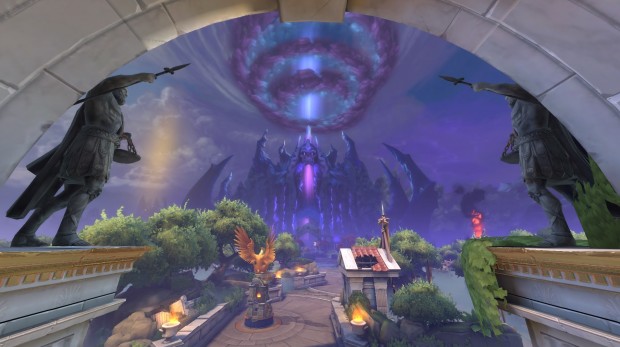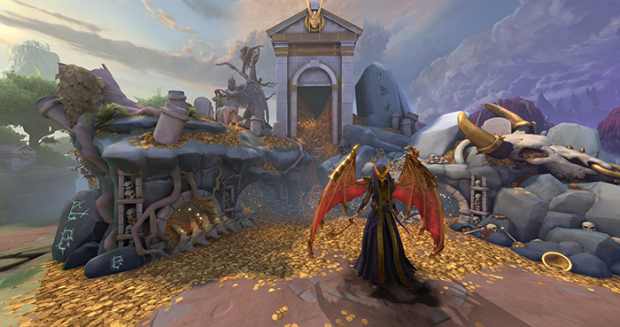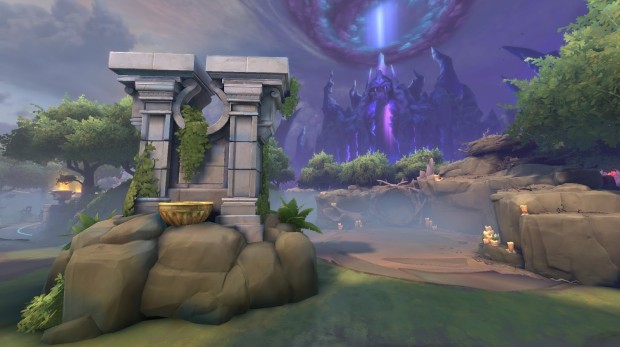 ***UPDATE***
During the HRX keynote, Chris Larson offered more information on the upcoming SMITE changes and additions. They've updated all art assets to give real personality to the order and chaos sides, structures, minions, etc. Gameplay wise the changes had to meet three goals, making the map vertically symmetrical and preventing the early game snowballing.
Larson also revealed that they'll be updating the arena map, to make it feel more like a real battle ground. They also want to make it easy to distinguish whether you're headed toward your team or the opposite.
He also introduced the the first adventure of the year: a horde mode titled "Da Ji and the 1000 mobs".