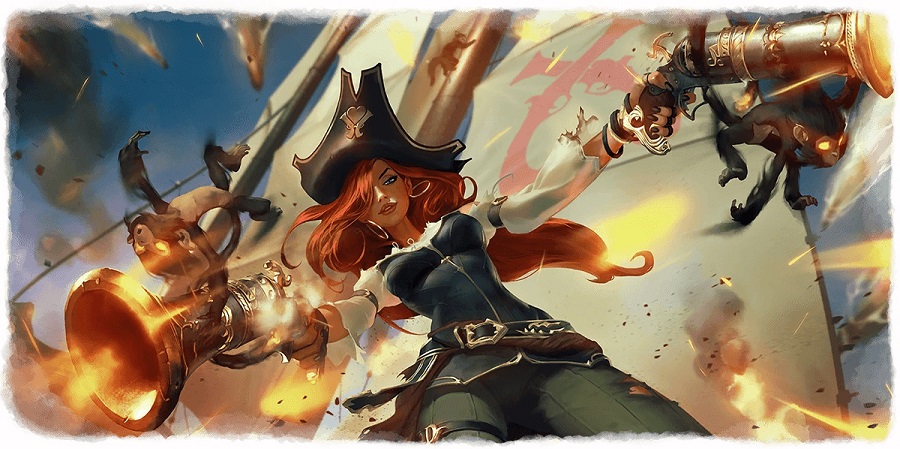 If playing the Legends of Runeterra card game isn't enough for you, how about the Legends of Runeterra role-playing game — or the next-best thing, a scenario set in Runeterra's (and League of Legends') Bilgewater, using D&D 5th Edition rules and facilitated by D&D Beyond? That'll do, matey, yarrrr!
Dark Tides of Bilgewater gives players access to three new subclasses, one each for fighter, rogue, and barbarian, as they seek to "Defend Bilgewater from the Harrowing as a mighty specter of the Shadow Isles attempts to shroud all of Bilgewater Bay in the deadly Black Mist." Sadistic dungeon masters can challenge players with ferocious monsters like Miss Fortune's explosive Powder Monkey and That Guy Who Rages At You For Kill Stealing. Well, it should have that second one!
The adventure is available for free on the D&D Beyond site. Even if you're not into D&D, digital or otherwise, there's a wealth of lore information to be found as well, so get to reading, ye scurvy dog!