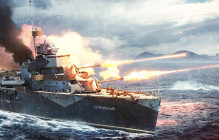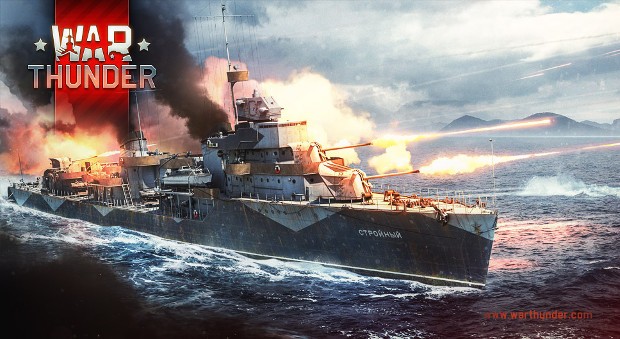 Today, Gaijin Entertainment added a third nation to those featured in War Thunder's naval battles. The Soviet Union is now available in closed testing, complete with 23 ships of different classes and sizes. Those participating in the Naval Forces Closed Beta can now research and utilize these new ships.
Previously, Naval Forces testers have had access to the United States Navy and the German Kriegsmarine. Both of these featured fast torpedo boats, gunboats, and submarine chasers as well as destroyers and light cruisers.
Now, players can try out the distinguished 'Red Caucasus', inspired by the real life vessel of the same name, as well as the destroyer 'Stroyniy'.
If you're not already in the Closed beta, the good news is that you can still apply via the game's official site.