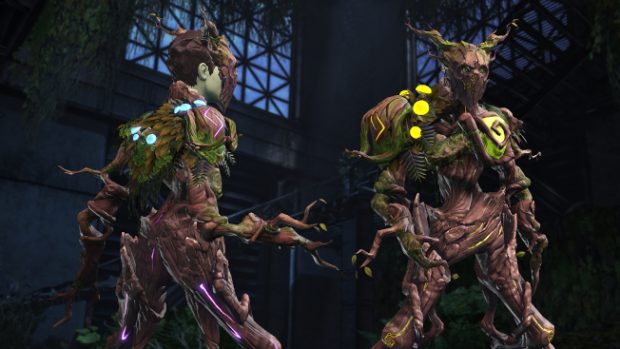 Now that it's Spring, everyone's favorite plant-lady villain has plans for Gotham City. And of course, these plans involve the players of DC Universe Online — mostly in the form of three new Feats and the introduction of all kinds of Spring-themed rewards.
Complete the feats "midnight Spring Dream", "Holi Snikes!", and "Wooden Chip on Your Shoulder" to earn Seed Pods. You'll want to collect plenty of these pods, as they can be used to acquire items from Arborist Louis, who is currently hanging out next to Swamp thing in the Watchtower. The other option is to trade them to "The Misgiving Tree" standing next to Poison Ivy in the Hall of Doom.
The celebration also contains (somewhat) less violent fun in the form of the Holi Festival celebration. Players can still attack each other, but since they're doing it with colorful powder, no one's going to get hurt.
The event is already underway, but doesn't end until May 13. So, players should have plenty of time to take part.