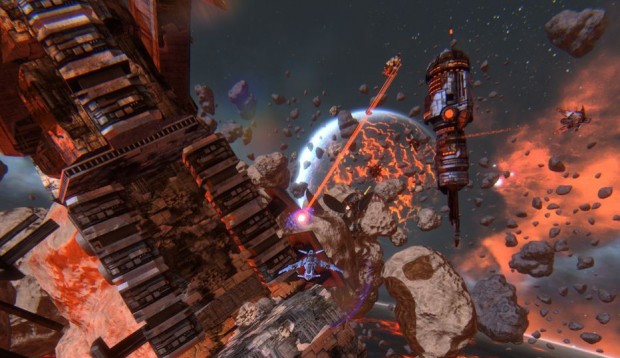 Star Gem Inc. and Gaijin Entertainment's free to play space shooter, Star Conflict, has become the latest MMO to be added to Perfect World Entertainment's Arc platform. Star Conflict can now be accessed using your Arc sign in on the Arc portal website.
"The launch of Star Conflict on Arc adds our fifth game in the last four months as we continue to build a quality library that offers variety for our players," said Yoon Im, Senior Vice President of Publishing. "As a group of gamers, our team is always looking to partner with developers who are interested in expanding their reach to a platform dedicated to providing fun video game experiences."
It's interesting to see what Perfect World is doing here. Over the last few months the Arc platform has expanded out into new genres by adding APB Reloaded, Elsword, and Stronghold Kingdoms to the offerings made to players. While I can certainly appreciate a company adding diverse options for their players, I'm not really sure what the end game is here for Perfect World Entertainment.
Yes, it's nice to have single sign on access to a plethora of free to play content, but don't most gamers already have that with Steam? And don't developers reach a MUCH broader audience with Steam as well? What do you think of Arc expanding at the rate of 5 games added in the last 4 months?