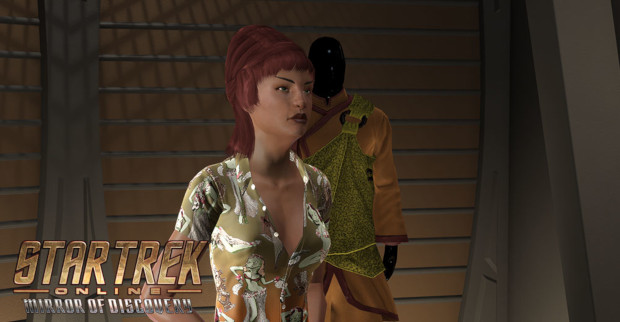 When Star Trek Online's Mirror of Discovery update hits tomorrow (Jan 23), it will include some graphical overhauls for the game's characters. The STO graphics team has been working on a new shader that improves the depth and texture of a character's look — particularly their hair.
In a post shared on the Arc Games page today, STO FX Artist Robert Quinn shared information on the new shader, which is partially focused on making hair in the game look better for players with low-end PCs or consoles. The post also shares before and after pics. Close inspection shows the new shader helps hair look less clumpy and like a hair-like helmet.
Those interested in the changes can read the post in full on the Arc Games site and find plenty of before and after pictures to take a peek at.