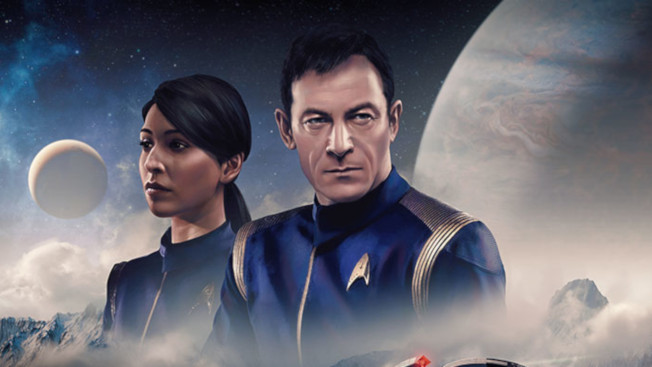 Fans of Star Trek Discovery's Captain Gabriel Lorca have a chance to get to know him a bit better as they uncover the truth about him in Star Trek Online's next installment, Rise of Discovery. The game's next update was announced today — complete with a trailer — and will feature the voice work of Lorca's actor Jason Isaacs.
Players will learn about Lorca through the eyes of his commanding officer, Ellen Landry, as it takes place when the two were assigned to the U.S.S. Buran. When players encounter the duo, it's after Lorca's ship has been attacked by Klingon forces. Lorca is the only survivor, and players will need to team up with Landry to help save him from the frozen moon he finds himself stranded on.
Rise of Discovery features two new episodes and will launch on PC May 14. As always, consoles will have to wait a bit.
More information on the update can be found on the STO site, or you can check out the video below.