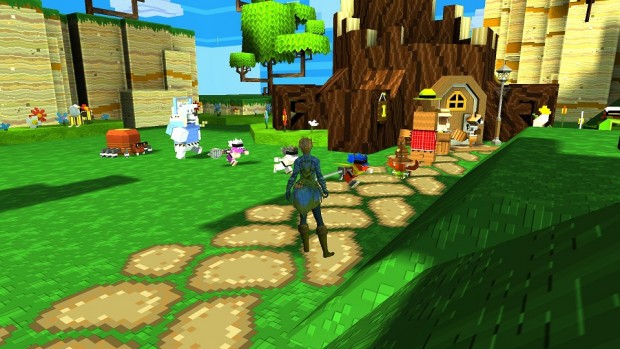 It's not an April Fool's joke! After years of player requests, ArenaNet has finally brought the popular Super Adventure Box back to Guild Wars 2 for a limited time.
Super Adventure Box, or SAB, is a side game within Guild Wars 2 that sends players into a realm similar to old console video games and tasks them with — what else? — rescuing a princess from the clutches of evil. The same two worlds and three game modes — Infantile, Normal, and Tribulation — are offered, though there are some shortcuts in World 02 that players can utilize to speed through the world. There are also new shops inside SAB, and you can earn coins for guild hall decorations, as well as Super skins for all weapons.
Super Adventure Box will remain in Guild Wars 2 until the Super Adventure Festival ends on April 19. You can read the full patch notes here.