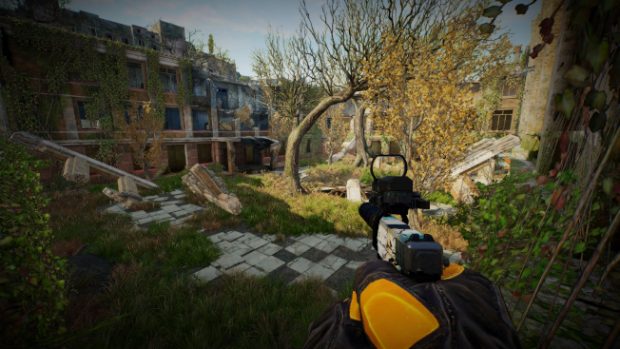 The latest update for Vostok Games' post-apocalyptic multiplayer Survarium is now live, offering players a new weapon, the DMR H&K G3SG1, via the Black Market faction. The new rifle must be obtained via the 5th tier of the faction and features two fire modes: single and three ammo burst.
The update also brings back locations that had been previously disabled in general matches, with a promise to continue to track balance and remove them for reworking as needed. Of course, the update also includes a whole lot of balancing changes for weapons. In fact, that's the bulk of the patch notes.
Aside from general changes, the update also brings Halloween to the game. There is a bit of confusion here as the patch notes indicate initially that the event is live as of today. However, the section dealing with the event says it will be live on the 30th. So, you'll just have to log in and check that out. During this event, School in "Search and Destroy" is replaced with a Halloween-themed version. In addition, a first win in a PvP match will reward players with the Frightening Pumpkin decal. PvP will also reward players with symbols of terror that can be exchanged for decals and weapons. More symbols can be earned by using Halloween masks. It also doesn't hurt to have a premium account.