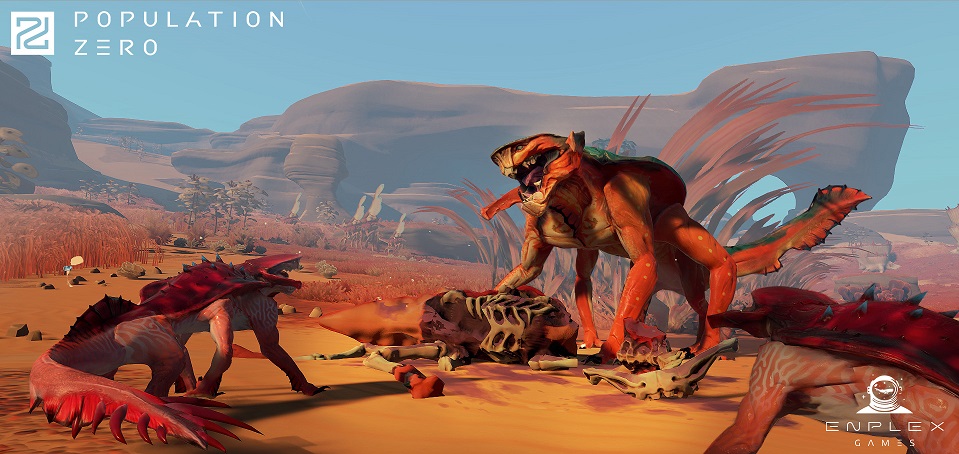 If you need another early access-ish survival game — who doesn't? — then you can check out Population Zero when it launches into closed beta next month. The new title from Enplex Games will be available via Founder's Packs on Sept. 19, with a free-to-play open beta launch to follow in 2020.
Population Zero takes place on the planet Kepler, which has all the usual wildlife — hostile and other — that you'd expect. These aren't just dumb creatures, though, as the game promises "complex algorithms responsible for the interaction of all life forms of alien flora and fauna" as part of the planet's complex ecosystem. Kepler was also once home to an ancient civilization and challenges players to solve its many mysteries.
The character creation system describes itself as a "deep character building RPG system with loads of player choice" — with some of those choices certainly including visiting devastation on opposing players and their carefully constructed outposts. As for characters themselves, they'll represent one of two factions, but can switch by completing quests for the opposite faction.
You can learn more about Population Zero on the game's website.