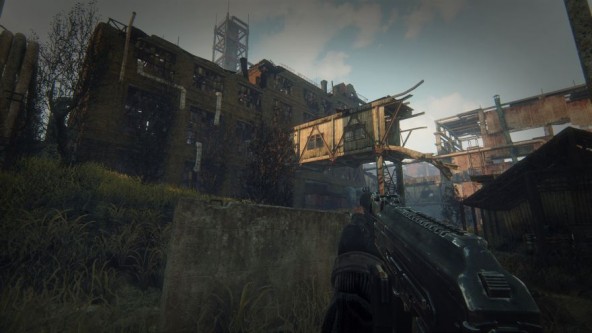 Clear your schedules, you're going to only have one shot at playing Vostok Games upcoming post-apocalyptic shooter Survarium before its inevitably locked back away for another untold amount of development time. Starting April 25th, Vostok will allow anyone and everyone (assuming servers hold) to engage in the game's PvP team deathmatch mode for an entire 24 hours.
The most recent update news puts Survarium at version 0.21a, a far cry from full release, so it would be wise to remember the game is still early in development That being said, Survarium already possesses some breathtaking visuals which help sell the game's radioactive tone.
Players looking to download the client ahead of time are unfortunately out of luck. Vostok is only making the client available to download during the 24 hour play period. Players will need to visit the official site on the day of to download the client and presumably signup if you haven't already. After the 24 hour open beta period Vostok will shut its doors once more and continue with its closed beta testing. Those who participate in the open beta will not be able to continue playing the game after the event is over.