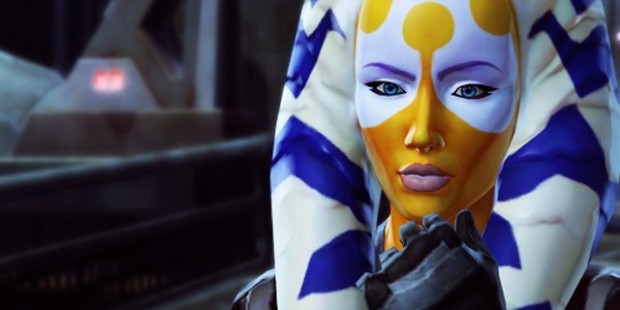 Starting with next Tuesday's patch on the 21st, Star Wars: The Old Republic will be adding a new playable race for players to purchase. The Togruta will cost the same 600 Cartel Coins as other previously released playable races.
Having Montrals (head tails), the Togruta will automatically have their headgear hidden and Eric Musco, SWTOR Community Manager, teased this hiding of helms and what it could mean for other playable races being intoruduced in the future of the free to play MMORPG:
One thing that sets Togruta apart from other species is that, due to their Montrals, any item worn in your head slot will be automatically hidden. By introducing a new playable species which hides its head slot, this gives us the potential to introduce other species down the line who have "head things going on."
The full forum post is already full of players asking about other races, namely the Nautolan
.