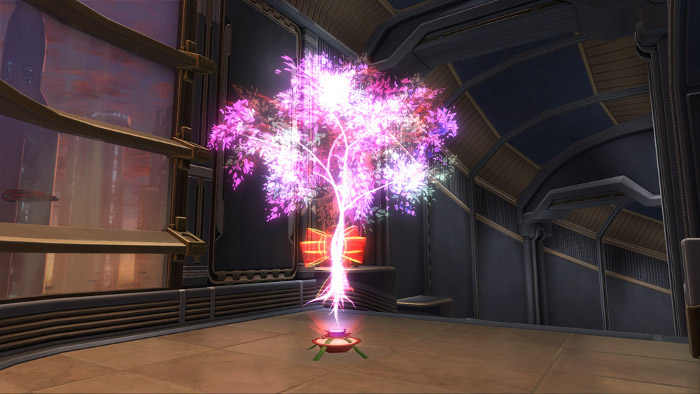 December is going to be a busy month in Star Wars: The Old Republic. According to a forum post made by Eric Musco, players have six events and four conquests to look forward to in the free-to-play game. The first events and conquest will both kick off on December 8, with something new happening every week.
Events
Dec 8 – Dec 15: Relics of the Gree
Dec 8 – Jan 5: Log in for 4th Anniversary Rewards!
Dec 15 – Dec 22: The Rakghoul Plague
Dec 15 – Jan 5: Life Day
Dec 18 – Jan 1: Double XP
Dec 22 – Dec 29: Bounty Contract Week
Conquests
Dec 8: Relics of the Gree
Dec 15: Rakghoul Resurgence
Dec 22: Death Mark
Dec 29: The Balance of Power
Players should be aware that changes have been made to Life Day rewards this year. All previous rewards — including some previously available only on the Cartel Market — can be purchased with Snow-Covered Parcels from the Master of Ceremonies. There's also mention of a snowball-shooting tank.